Books:
EMERGENCY: Real stories from Australia's ED doctors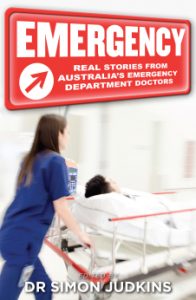 – Published by Penguin Australia in collaboration with the Australasian College for Emergency Medicine.
Excerpt from Zafar's chapter "A Crucial Truth": What should I do now? It was after midnight. The patient wanted to go home to bed. I wanted to go home to bed. We all just wanted to go home. Some of the staff were saying, 'Let's just hold him down and put him to sleep.' Others were saying, 'Just let him go home.'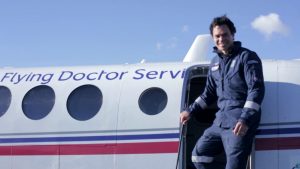 Videos:
Patient Centred Decision Making: A complex retrieval case – ACEM Digital Media 26 October 2014
Learn how an Advanced Trainee improved patient outcomes by implementing a patient centred approach. This podcast focuses on effective inter-cultural communication in a complex retrieval case. Dr Zafar Smith explains how his enhanced knowledge as a result of undertaking the ACEM eLearning module series has proved to benefit patient understanding.
Hospital in the Home Promotional Video – Jan 2021
Townsville hospital in the home service delivering care to patients in their home environment
Articles:
Australian National Award for Teaching Excellence – Australian Medical Students' Association (AMSA) 2018

The AMSA represents 17,000 medical students in Australia. The National Awards are based on nominations from around the country, and represent students' appreciation and recognition of teachers who have made an especially positive impact on their studies.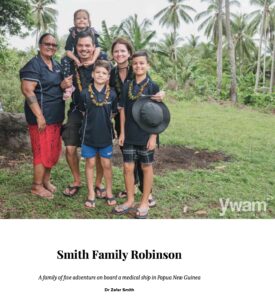 Smith Family Robinson in Papua New Guinea
"Smith Family Robinson – A family of five adventure on board a medical ship in Papua New Guinea". 
Article from Your ED magazine, pg 34, published by the Australasian College for Emergency medicine.
Another decade of disparity – ACEM newsletter 11 August 2017. FACEM Dr Zafar Smith reflects on his last ten years in emergency medicine this International Day of the World's Indigenous Peoples.
Hospital in the Home Herald Sun – Article on indigenous patients accessing Hospital in the Home services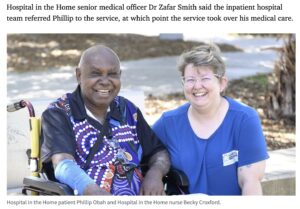 Mersey returning to state hands, $730m attached – The Advocate 5 April 2017
Uncertainty surrounding the funding of the Mersey Community Hospital.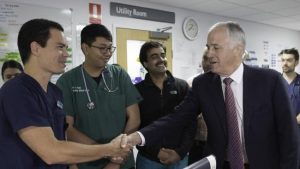 Festive common sense needed – North West Star 14 December 2016
Concern from Mount Isa Hospital about risk-taking behaviour seemed to explode over the Christmas-New Year period.
Pacific Island health – Risk factors and health service delivery – Te Ara, the Encyclopedia of New Zealand 5 May 2011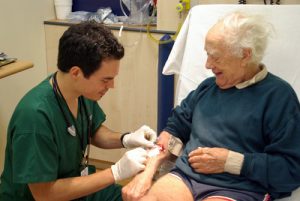 Zafar Smith, partly of Samoan descent, graduated from Otago Medical School in 2004, winning a $10,000 Pacific scholarship in his fifth year.
SaveSave
SaveSave
SaveSave
SaveSaveSaveSave